Here are some upcoming shows: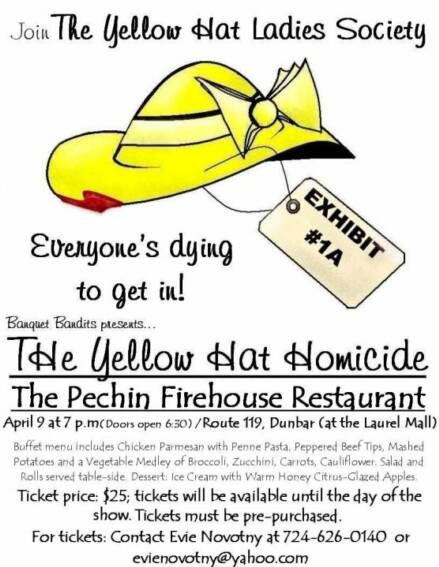 The Yellow Hat Homicide is a classic whodunnit...with a yellow twist. 

You are invited to join the Yellow Hat Ladies Society, a small group of, um, ladies, who may or may not be friends. 

What's that old saying...keep your friends close and your enemies closer?